The bathroom must be the most relaxing and comfortable place in your house. Don't you think it is the comfiest zone? Can you imagine a comfortable zone to be messy, crowdy, moldy, and stinky? A disorderly bathroom typically indicates that a house owner is an unsystematic person. A moldy and foul-smelling bathroom yelps dearth of sanitation and absolutely unrefined nature of the people staying in the house. A spotless and fresh-smelling bathroom displays the owner's seriousness about clean and healthy living. So, it becomes important to maintain a daily bathroom cleaning checklist for a happy and healthy home environment. Let's check out some of the most important bathroom cleaning tips to be included in the daily schedule.
Arrange Your Toilet Cleaning Tools – First Part of the Daily Bathroom Cleaning Checklist
Arranging the gears to keep your cleaning process handy is important. So, keep the few essentials like the toilet cleaner, bucket, toilet brush, rags or cleaning cloths, warm soapy water, glass cleaner, etc. near you.
Daily Bathroom Cleaning Checklist – Throw Away the Junk
Never let any kind of junk like empty bottles of shampoo or face cleaner empty tubes pile up in the bathroom. On a daily basis keep a check of any junk lying here and there in your bathroom and remove it immediately.
Remove Any Dirty Towels or Clothes Lying in the Bathroom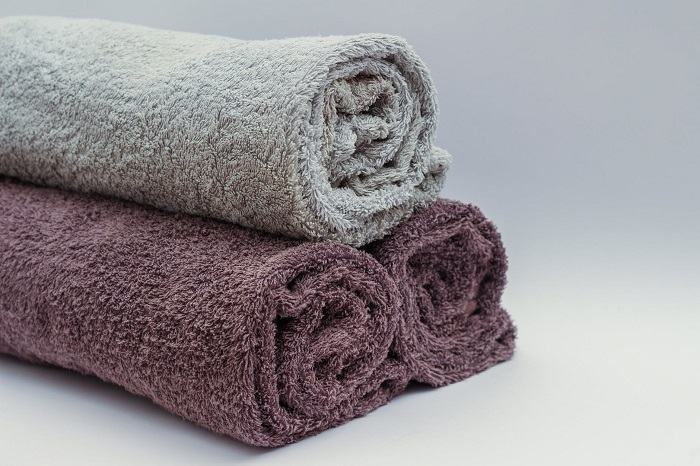 Many people, especially the kids have the habit of leaving their dirty towels and clothes in the washroom. The mess keeps piling up with each day. Make sure that any dirty bathrobes, bath rugs, clothes or towels, etc. are kept in the hamper or wash basket every day.
Empty the Trashcan - Daily Bathroom Cleaning Checklist Inclusion
Cleaning of the trashcan on a daily basis is very vital in order to ensure the bathroom is odor-free at all times. Any stinky smell in the bathroom can make your relaxing shower time quite terrible. So, ensure to remove the garbage and clean it with any natural cleaner.
Empty the Cabinets - Include it in the Daily Bathroom Cleaning Checklist
Remove the toiletries to clear out the entire space for cleaning. Then, separate the things into 3 parts. Keeps the things which you wish to use in the cabinet and organize it neatly. The ones which you wish to throw, discard it in the trashcan. The rest of the things which you do not wish to use can be given away.
Sink Scrubbing Each Day – Make it Sparkling Clean
Every crevices, nooks, and corner of the sink must be scrubbed thoroughly unless it is completely shining. You may use the multipurpose cleaner made out of an equal quantity of water, vinegar, and disinfectant cleaner. This solution helps to clean the handles and faucet and make it sparkling clean. You may check the natural and useful bathroom cleaning tips article on our German site.
Cleaning Toilet – Vital Part of the Daily Bathroom Cleaning Checklist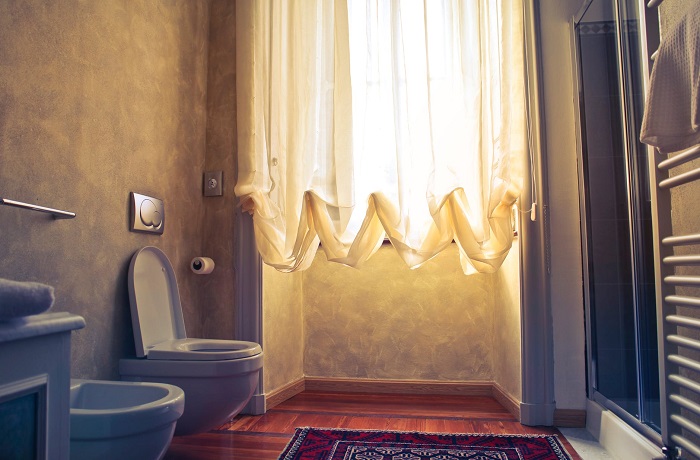 Use a disinfectant cleaner and a toilet brush to scrub the inner part of the toilet for removing any sort of debris, stains, or rings. Then, a cloth should be used to wipe any water or marks on the toilet seat, handle, underside, crevices, and the toilet lid.
Mirror Cleaning - Daily Bathroom Cleaning Checklist
Whether hairspray spots or water splash marks, the glass looks ugly when the hard water marks leave speckles on the vanity mirror. The multipurpose cleaner can be used to clean the mirror glass and then wiped off with a soft microfiber cloth for a sparkling clean mirror.
Bathtub Cleaning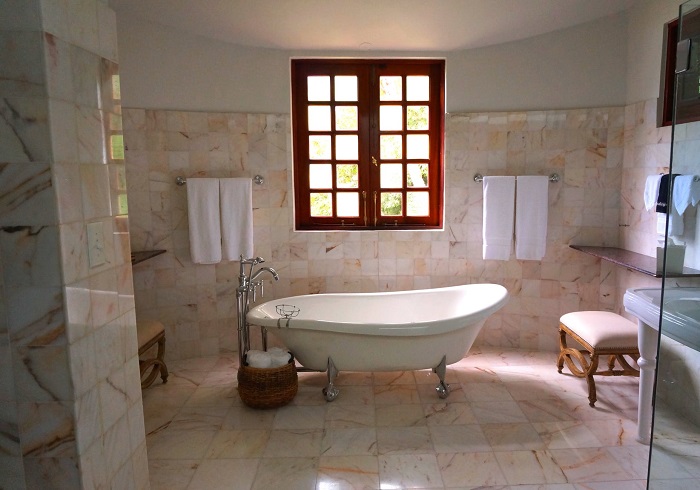 A stand-alone bathtub, shower-tub or a glass-enclosed shower, cleaning becomes vital to avoid molds or mildew. If the shower curtain is infected then consider replacing it immediately to prevent further spread.
Mopping the Bathroom Floor - Daily Bathroom Cleaning Checklist Must Have
Finally, vacuum and mop the bathroom floor to get rid of all scraps, hair and rubbishes. Use a sponge to wipe the baseboards and lastly, mop the floor using a multipurpose cleaner and thoroughly clean the floor. You may add a few drops of lemon or essential oils in order to ensure a soothing fragrance in the bathroom.
Conclusion
People often try to keep their living rooms and guest rooms clean as it is the first place that your visitors enter. The bathroom often remains neglected when it comes to cleaning. But, if you want to stay in a hygienic environment, cleaning your bathroom regularly becomes highly essential. With the daily bathroom cleaning checklist, it becomes easier for you to understand the areas in the bathroom that needs your attention every day. Follow the above tips and let your bathroom be an inviting place after a hard day at work.
Acknowledgments:
"Featured photo": by Joey for source click here.
"Picture no.1": by Dom J for source click here.
"Picture no.2": by Bruce Mars for source click here.
"Photo no.3": by William LeMond for source click here
Looking for a reliable cleaner for your home or office in Warsaw?
Book a cleaning with SPIC AND SPAN. cleaning pros online today by simply clicking here.
Read more articles on our
blog
.