Warsaw is one of the most forgotten cities in Europe with rich culture and heritage. You can find every type of accommodation in this city. From a 40-50 meters modern apartment space to blocks of flats built during the communist era. With a huge number of expatriates entering the city each year, it is evident that Warsaw is also a great working hub. It has several offices and you can even find tenement houses to accommodate families. With such different kinds of accommodation available, cleaning can be a major concern.
For instance, a tenement house is a place which is divided into separate residences. With a big number of people staying in one place, keeping the house as well as its surroundings clean becomes vital. Whatever kind of space you may live in, the cleaning schedule for properties in Warsaw must be followed in order to ensure a safe stay. You can find a number of cleaning services in Warsaw to meet your requirements within your budget.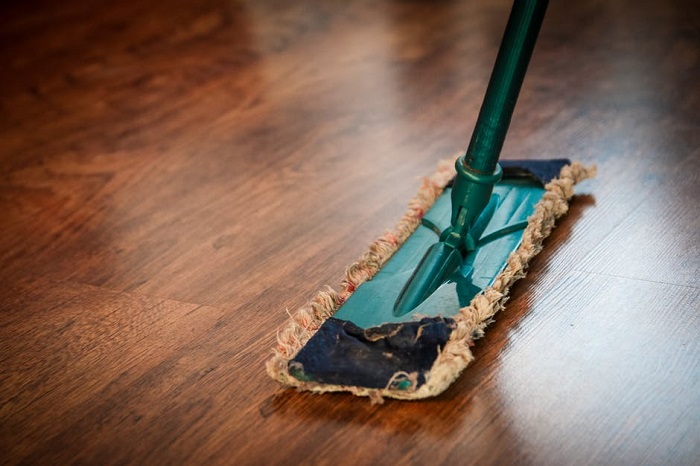 Why Do You Need a Proper Cleaning schedule for properties in Warsaw    
We are all aware of the proverb, cleanliness is next to Godliness. Ensuring a daily, weekly, or monthly cleaning schedule for properties in Warsaw is important to maintain a healthy and clean home atmosphere. Adhering to the cleaning schedule can make your home sparkling clean. The dirt, rust, dust, and spots can make your home environment unhygienic. Molds and pests are other problems that may occur if the house remains unclean. It can also affect the health of your loved ones at home.
Often, the busy schedules of the people make it impossible for them to get into a regular cleaning spree. Even if they do, some areas like cleaning under the heavy furniture or lofts and heights remain dirty as they are unable to reach those areas. The Warsaw cleaning help is one of the most feasible options when it comes to maintaining a cleaning schedule for properties in Warsaw.
How To Maintain A Cleaning Schedule For Properties In Warsaw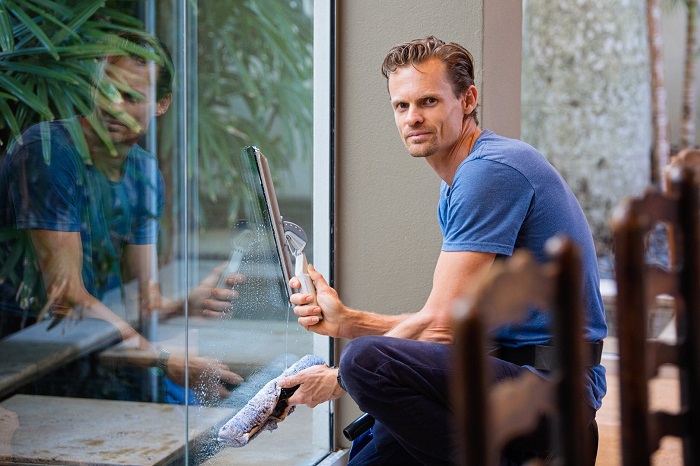 In order to maintain a cleaning schedule by yourself, there are a few things that must be included:
Making your bed – Tidying up space where you will unwind after a hard day at work is very important. It takes just 2-3 minutes to clean your bedding by folding the sheets and blankets, changing pillow covers, and neatly do up your bed. Organize your bed as soon as you wake up or after a cup of tea or coffee.
Organize the things lying here and there – Whether living room or bedroom, it's a habit of some people to keep their clothes here and there. If there are kids at home, the situation becomes worst. Take a basket and collect all the things lying around for sorting it later when you have time.
Emptying the waste bins – The filthy waste bins can emit a foul smell and also spread germs if not cleaned on a regular basis. So, it is vital that all the bins in the kitchen, bathroom or any other area must be cleared and cleaned every day.
Quick vacuuming and mopping – Just make a quick vacuuming all around your home without wasting time moving furniture. Then, take an eco-friendly multipurpose cleaner and mop the floors. Open the window for some time to let your room filled with fresh air and light.
Maintaining A Kitchen and Bathroom Cleaning Schedule For Properties In Warsaw
Kitchen cleaning – It includes regular cleaning of the dishes, kitchen counters, stove top, sink, and ventilation hood. You may also check the ventilation hood cleaning article on our German website for more tips.
Bathroom cleaning – This is another dreadful task that people try to avoid but wet and filthy bathrooms give way to molds. In order to avoid molds, cleaning the shower, tub, floor, and curtain are essential apart from clearing the cabinet and re-arranging the toiletries.
Conclusion
Letting the cleaners in Warsaw maintain the cleaning schedule for properties in Warsaw helps the client to ensure a clean home always. The cleaners in Warsaw are experienced, knowledgeable, and trustworthy to help you with all your cleaning requirements. A few trustworthy cleaning services in Warsaw like SPIC AND SPAN. also helps clients with multilingual cleaners. Focus on your major tasks, leaving the cleaning in Warsaw to the experienced and licensed cleaners. When it comes to a cleaning schedule for properties in Warsaw, hiring the cleaning services in Warsaw is the best thing to do.
Acknowledgments:
"Featured photo": by Pixabay for source click here.
"Picture no.1": by Pixabay for source click here.
"Picture no.2": by Nathan Cowley for source click here.
Don't have time to take care of your home or office in Warsaw?
Book a cleaning with SPIC AND SPAN. cleaning pros today by clicking here.
Read more articles on our
blog
.